HOW TO ACCESS?
You can now access Ardmore Presbyterian Church's Directory online.  Clicking the picture above or follow this link will take you directly to Instant Church Directory who is hosting APC's info.  Please note that to be able to access the Photo Directory, your email has to be IN the directory,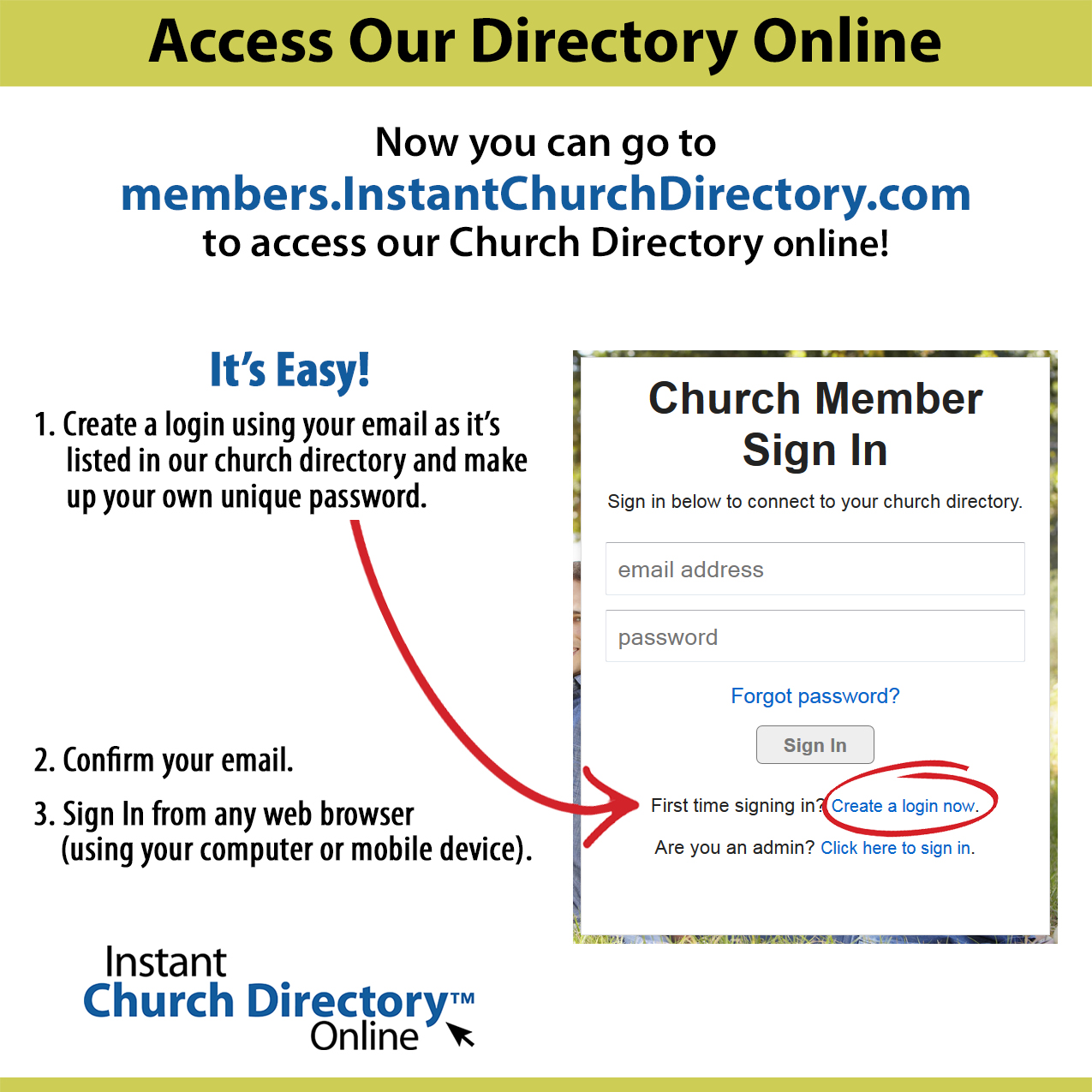 If you need a little more help, take a look at this tutorial for first time users made by another congregation.  The link above will take you right where you need to go.
WHO HAS ACCESS?
You're worried about security and privacy, and so are we. Members have to register each device and directories can't be shared.
HOW TO GET THE APP?
To download an app onto your cell phone, log into your app store and download the Instant Church Directory app.



WHERE CAN I GET A HARD COPY?
We understand.  Some folks just appreciate having a paper copy of the directory.  The church will be producing hard copy directories approximately twice a year.  Contact the church office to find out more information.
MORE QUESTIONS?
Please contact the church office at 610-642-6650 or e-mail admin@ardmorepres.org.
HOW TO UPDATE MY INFO?
To be added to the directory or update your information please fill out the Directory Information Update form at the bottom of the page. You'll be contacted with instructions on how to send your family photo: